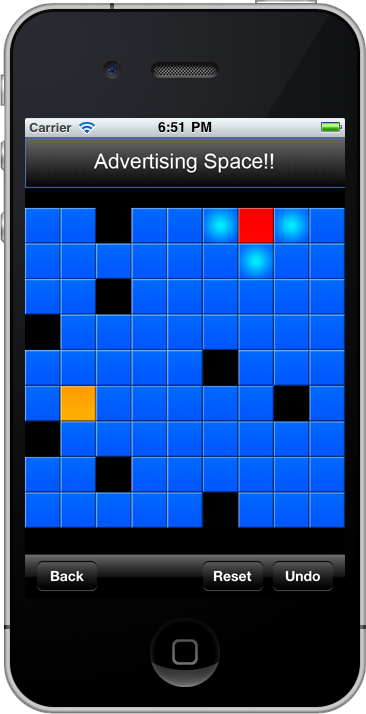 Pass each blue cell and get to the orange goal.


Black cells are blocked.


Blue cell is changed red and blocked after you pass it.


62 default puzzles and extra ones are bundled.


Supports GameCenter ranking.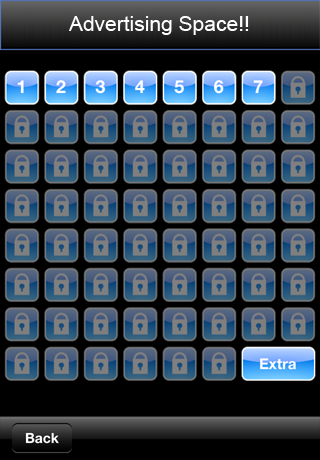 Default Puzzles
Size and number of default puzzles are 5x5--5, 6x6--9, 7x7--18, 8x8--15, 9x9--15.


You solve a puzzle, then a button becomes enabled. You can play it again anytime.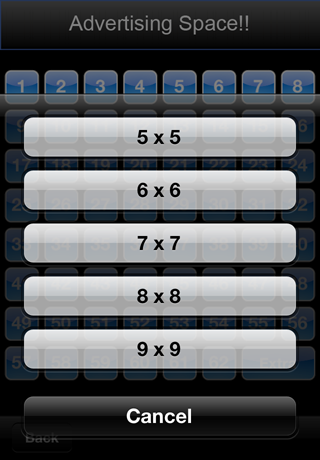 Extre Puzzles
The first time the app launch, 150 extra puzzles are loaded.


Each time you solve a puzzle, the app remove it from stock and make new one in background.


8x8 and 9x9 require much time to be made, so these sometimes get out of stock. In such case, please play smaller puzzles for a while.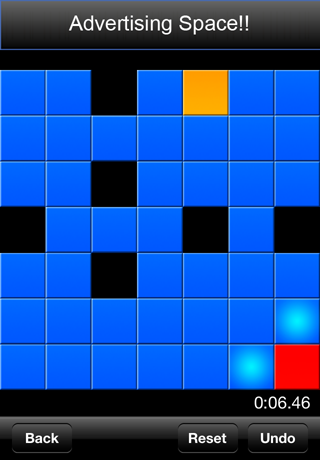 Time Attack
"Time Attack" mode supports the GameCenter ranking.


It uses 7x7 puzzle in extra puzzles stock.
Copyright (C) 2012 Satoshi Horiguchi All Rights Reserved.