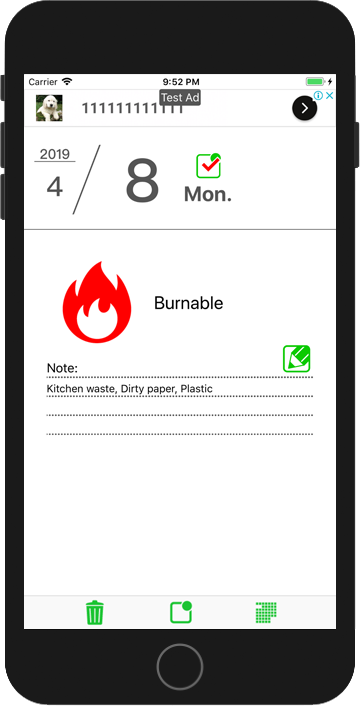 It is a reminder of the garbage collection day displayed every day.
Of course, it is also possible to display the calendar unit of a month.
Notes can be set for each type of garbage. (For example, "Can raw garbage be taken out as combustible waste?" Etc.) Notes can be written also on daily calendar.
The notification settings for each garbage are cleared each time, and it is necessary to start the app to update the notification.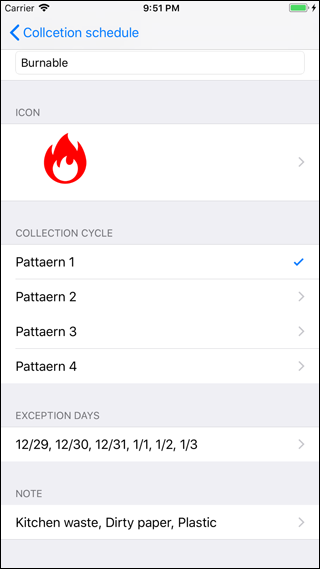 Garbage types
Tap the trash can icon to display the "Collection schedule" screen.
Select "Add new garbage type".
Enter the "Garbage Type Name".
Be sure to enter the garbage type name. If the garbage type name is not entered, it can not be registered even if other items are set.
Select an icon. You can register without selection, but nothing will be displayed on the calendar display screen.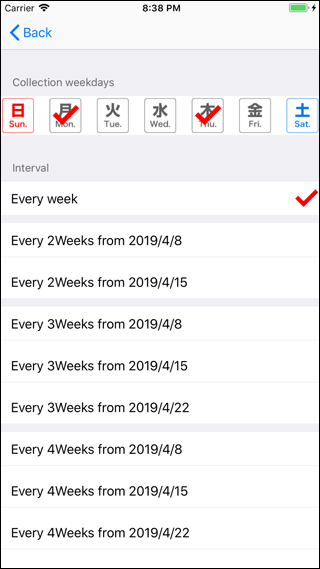 Collection schedule
Choose collection schedule pattern from 4 types of schedule patterns and set them.
You can set the day when collection is not performed, such as year-end and New Year holidays.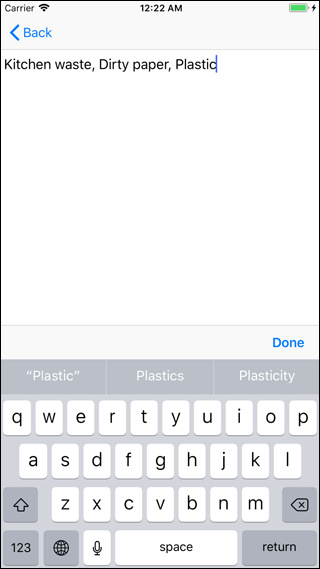 Enter notes
You can set a common note for each type of garbage, such as details of garbage that can be taken out and precautions.
The note is displayed in the note column of the date display.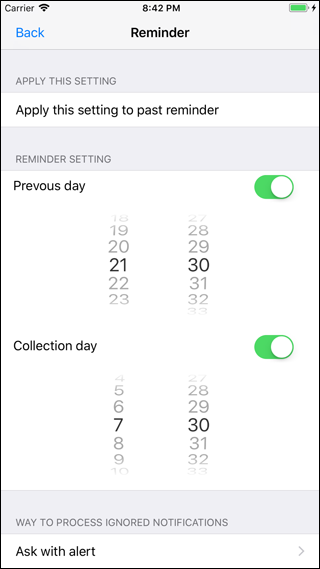 Notification time
Set the notification time on previous day and collection day.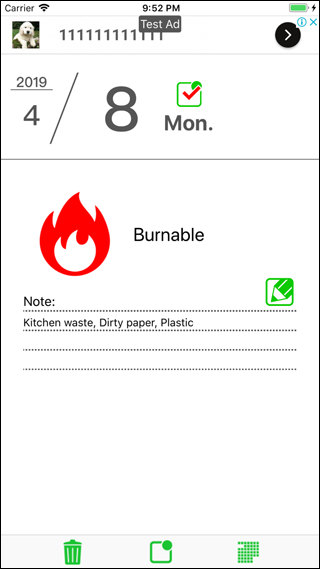 Operation of the date display screen
You can swipe left and right to move the date.
The reminder button switches the reminder ON / OFF.
With the pencil button, you can enter notes that apply only to the day.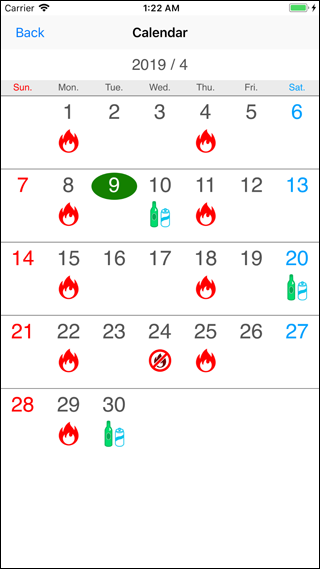 Calendar display
Switch to calendar display with the lower right button on the initial screen.
Swipe left and right to move the month.
"Today" is displayed with white numbers on a green oval.
Tap the date to switch to the date display of the day.
Privacy Policy
This application is a free application created by Satoshi Horiguchi.
In this application, we will never request, collect, sell or sell personal information such as name, address, email address, credit card number, social security number etc. to third parties.
In addition, we do not acquire, use, transfer and sell to the third party, photographs, contact addresses included in the device, data in another application etc.
This application does not connect to the Web. Therefore, it does not use cookie information stored in the device.
However, in advertisements displayed in this application, we use a third party service that collects information used to identify you. Please confirm the privacy policy of the third party service provider used by the application from the following link.

AdMob

I may update our privacy policy from time to time. Therefore, we recommend that you periodically review the changes on this page. I will inform you of the change by posting a new privacy policy on this page. These changes will take effect immediately after posting on this page.
If you have any questions or suggestions regarding this privacy policy, please contact us from the above e-mail link.
---